What AXXAZ does
AXXAZ EUROPE GMBH IS A WORLDWIDE SPECIALIST IN
●    recruitment & selection / executive search
●    staffing & secondment
●    payrolling
●    payroll administration
●    project management
AXXAZ OPERATES LOCALLY, NATIONALLY, AT EUROPEAN AND GLOBAL LEVEL
AXXAZ has evolved from a local player into a European and global player. We continue to mediate local employees to local customers. The lack of skilled workers in Europe has taught us to recruit outside of the EU's borders. We now have agencies in Australia, Canada, Egypt, Gaza, Philippines, Jordan, Nigeria, Indonesia, Ukraine, Russia, Morocco, Libya and Tunisia. Our global network is steadily expanding. We are now also supplying employees outside the EU.
AXXAZ RECRUITMENT & SELECTION / EXECUTIVE SEARCH
AXXAZ has specialists in a large number of branches and an extensive network, which makes us well equipped to recruit and select employees. A personality analysis and/or competence test may be part of the selection process.
After an inventory has been carried out, AXXAZ proposes suitable candidates to its clients. We then offer the possibility of "getting used to each other", without the client running risks or forfeiting the employee's rights.
AXXAZ STAFFING & SECONDMENT
AXXAZ provides employees to clients. AXXAZ Europe GmbH is the ideal employer for an excellently skilled worker because we ensure continuity of work. AXXAZ can easily switch between clients and employees, allowing us to continuously deliver suitable work and seamless succession.
AXXAZ PAYROLLING
In the case of payrolling, a client of AXXAZ prefers to recruit and select themselves. The client subcontracts everything relating to employment to AXXAZ Europe GmbH, in order to minimise the risks for employees and themselves and to optimise benefits. AXXAZ may carry out additional personality and competence tests of candidates.
AXXAZ PAYROLL ADMINISTRATION
The basic principle of salary administration lies in the individual employment contract of the employee concerned. To this end, they must comply with the framework of the applicable collective labour agreement (cao) and the applicable legislation and regulations. Gross-net calculations, checking of pay slips and processing the adjustments per individual employee must be carried out accurately.
AXXAZ PROJECT MANAGEMENT
Here, AXXAZ carries out the entire project coordination, including the recruitment and selection of required personnel and the supply of necessary equipment, such as computers, means of transport, tools and the like.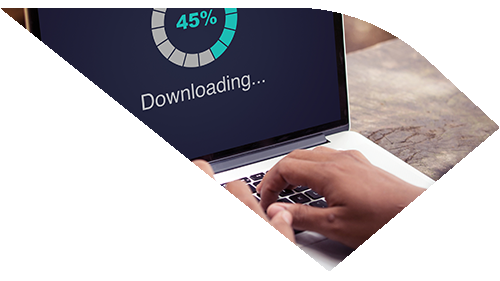 Download Centre
Are you looking for important documents?
In our download centre you will find everything you need.