About AXXAZ
AXXAZ Europe GmbH is a company with multinational know-how and brand image based in Bavaria, Germany. Management and employees combine German thoroughness and meticulousness with Dutch innovation and flexibility.
AXXAZ unites classic entrepreneurial spirit with a sense of innovation and flexibility that is focused on the future. We take our responsibility as an entrepreneur seriously. AXXAZ has excellent references, our customer base and employee base have been well established and European for many years.
Our main motive is to do business in a correct, transparent and responsible manner. We attach great importance to long-term relationships with employees and customers based on mutual trust and respect.
AXXAZ intends to stimulate employees and offer them the opportunity for personal development and future prospects. For us, innovative personnel policy means that we are putting new focal points in place:
continuous training and guidance at every stage of life
promotion of senior workers and maintaining skills
"Diversity management" or a diverse work force
active equal treatment of employees irrespective of gender and orientation
New forms of employment contracts and international legal regulations, social and social actions, safety, ethics and values have real significance and importance for us. AXXAZ wants to offer both parties, both employees and clients, an equal service in offering new HRM instruments.
AXXAZ WORKS IN ACCORDANCE WITH ISO 26000
THE INTERNATIONAL GUIDELINE FOR CSR, CORPORATE SOCIAL RESPONSIBILITY.
The directive is officially called' Guidance on Social Responsibility'. With ISO 26000, AXXAZ anchors its social responsibility within the organisation. AXXAZ operates in accordance with the guidelines, international conventions, UN Conventions, ILO, OECD and Global Compact, which are aligned with ISO 26000.
AXXAZ WORKS IN ACCORDANCE WITH ISO 37500
ISO 37500 PROVIDES GUIDANCE FOR:
employing responsibly and correctly for the benefit of both employee and client;
flexibility in employment, bearing in mind the changing requirements within companies;
the identification of risks in employment;
facilitating mutually optimal cooperation between employee and client.
We attach importance to creating and guaranteeing good conditions for the entire duration of the agency work employment contract.
STATEMENT ON THE ENTERPRISE POLICY OF AXXAZ EUROPE GMBH
AXXAZ's policy is to ensure that the safety, health and well-being of its employees is maintained at the highest level.
AXXAZ EUROPE GMBH OPERATES IN ACCORDANCE WITH THE FOLLOWING POLICY RULES
AXXAZ strictly complies with the applicable legal regulations in the fields of safety, health, environment, welfare and social and tax legislation and complies with the registration of the Netherlands Chamber of Commerce, NEN 4400-2, Dutch Rekening, AÜG (Germany and Austria), IGZ, HSE, ISO 26000, ISO 37500, SCP / VCU, included in the Kiwa Register, Accreditation Pre-Employment Service Philippines (Nr 33765);
AXXAZ focuses from the outset on providing services for the safety, health and well-being of its employees, striving for continuous improvement;
AXXAZ makes an inventory of the working environment and conditions in order to ensure optimum safety for employees, customers and third parties, preventing personal injury, material and environmental damage;
AXXAZ informs each customer about the safety, health, environmental and welfare aspects of services to be provided and work satisfaction of employees;
AXXAZ gives priority to minimising the danger to the safety of employees over preventing other hazards;
AXXAZ communicates openly on safety, health, environment, welfare and quality of service, both internally and externally;
AXXAZ attaches great importance to periodic evaluation of service provision with customers and employees;
AXXAZ makes transparent, clear and verifiable agreements on specifications, wishes and instructions from customers;
AXXAZ is continuously working to improve safety, health, the environment and welfare, and the quality of service as well as employee well-being;
AXXAZ works continuously to improve the knowledge of its own employees, e. g. by keeping the certificates of safety at work PETAZ and PETBZ "Disposition in der Zeitarbeit" (German), "Fachreferent in Arbeitsrecht (FFS)" (German), "HSE-Examination for operational supervisors"; "Befähigungsprüfung Überlassung von Arbeitskräften" (German);
AXXAZ attaches great importance to a correct financial and social attitude on the part of and among employees, customers and authorities;
AXXAZ is synonymous with values, personal and correct treatment, integrity, professionalism, customer focus, performance orientation, flexibility, innovation, transparency, clarity, respect and social responsibility.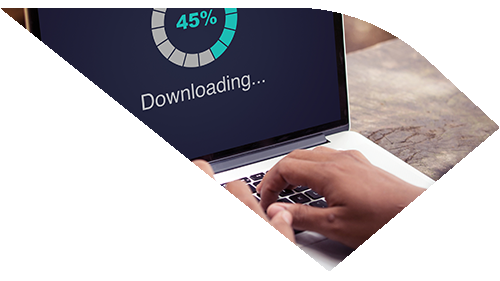 Download Centre
Are you looking for important documents?
In our download centre you will find everything you need.